What makes a good webinar a great webinar?
Glad you asked. To be honest, the answer is a lot of small details, such as good audio, HD video, and an awesome webinar platform (cough cough). They might not seem like a huge deal when you're first starting out but, trust us, they add up. No matter how great a speaker you are or how interesting your topic, if your video is blurry or your audio keeps cutting out, people are going to leave and your conversions are going to drop.
That's why it's crucial to have a good webcam and other video-streaming equipment at your disposal. And no, your Apple iPhone, iPad, laptop, or desktop camera and built-in microphone do not qualify as quality equipment.
Our support team often gets asked for recommendations so we've compiled our round up of best webcams to help your next video event shine!
Note: we have included an approximate budget for each piece here; these may change over time and depend on where you purchase them.
The Criteria: How We Chose the Best Webcams
Quality and Features
Of all our reasons for recommending these webcams, we held quality as the primary criterion. The more high-quality a camera, the higher we ranked it on our list. Our quality metrics included the following functionality and specs:
Resolution: The higher the resolution, the more clarity the picture will have. Resolution is measured in a variety of ways, but it's common to see cameras listed as having 2k, 4k, 1080p, or 720p resolution.
Frames Per Second (FPS): FPS, also referred to as frame rate, measures how many individual images your webcam takes per second. A camera with a higher FPS will mean your video streaming stays crisp and even throughout the entire stream.
Field of View (FOV): A camera with a higher FOV means it can capture a wider view of the room or landscape being videoed. If you're someone who needs to move around during your stream (maybe to write on a whiteboard or to demonstrate an exercise), then having a higher FOV means you won't have to adjust the camera to see every movement.
Integrations: This was not as big a deal for most cameras on the list, but we selected cameras that would work on modern computers like Windows and Mac. By default, these cameras stream on all major video communication platforms, so you won't need to worry about those limitations.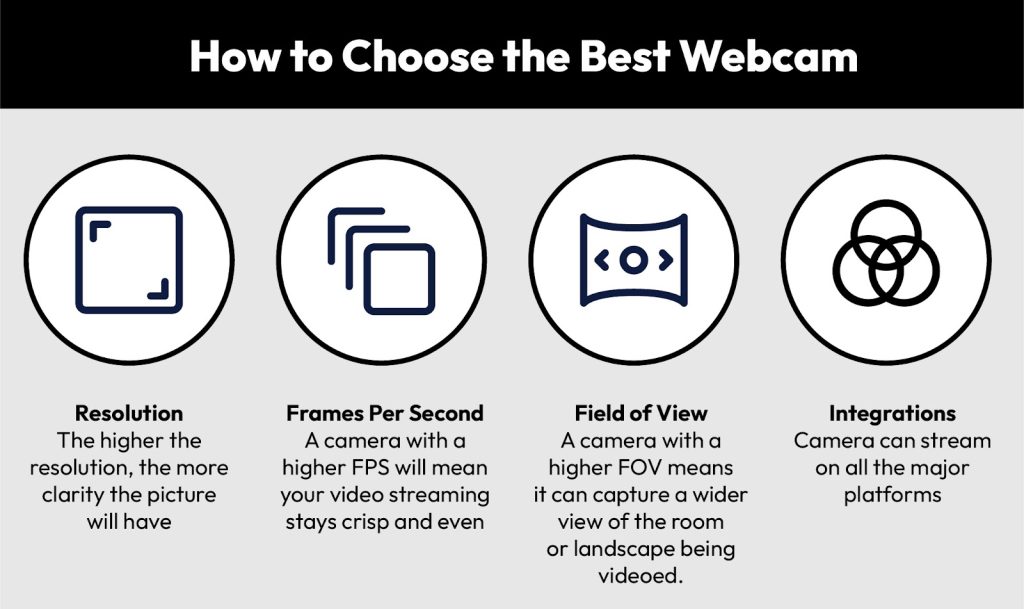 Affordability and Availability
Webcams come in a variety of prices, from <$100 value buys to several thousand dollar cameras used by streaming experts. For purposes of this review, we wanted to maintain an affordable price and keep our recommendations obtainable for the majority of our readers.
We also wanted to make sure our readers had easy access to their favorite camera, so all options are available for purchase on Amazon.
Our Top Webcam Recommendations for Webinars and Streaming
If you think back to well over a decade ago, an external webcam was a requirement to do any sort of video on the web. Flash forward a few years, and every computer has a built-in webcam. Common logic might tell you built-in is superior… but here's a not-so-secret secret: an external webcam can do things — like zoom, pan and autofocus — that your built-in webcam can't. Not to mention, you can always update your webcam as newer technology comes out if you want a higher resolution picture (it's a lot cheaper than replacing your whole computer).
Now without further ado, here are our top nine webcams for your webinars:
Logitech HD Pro Webcam C920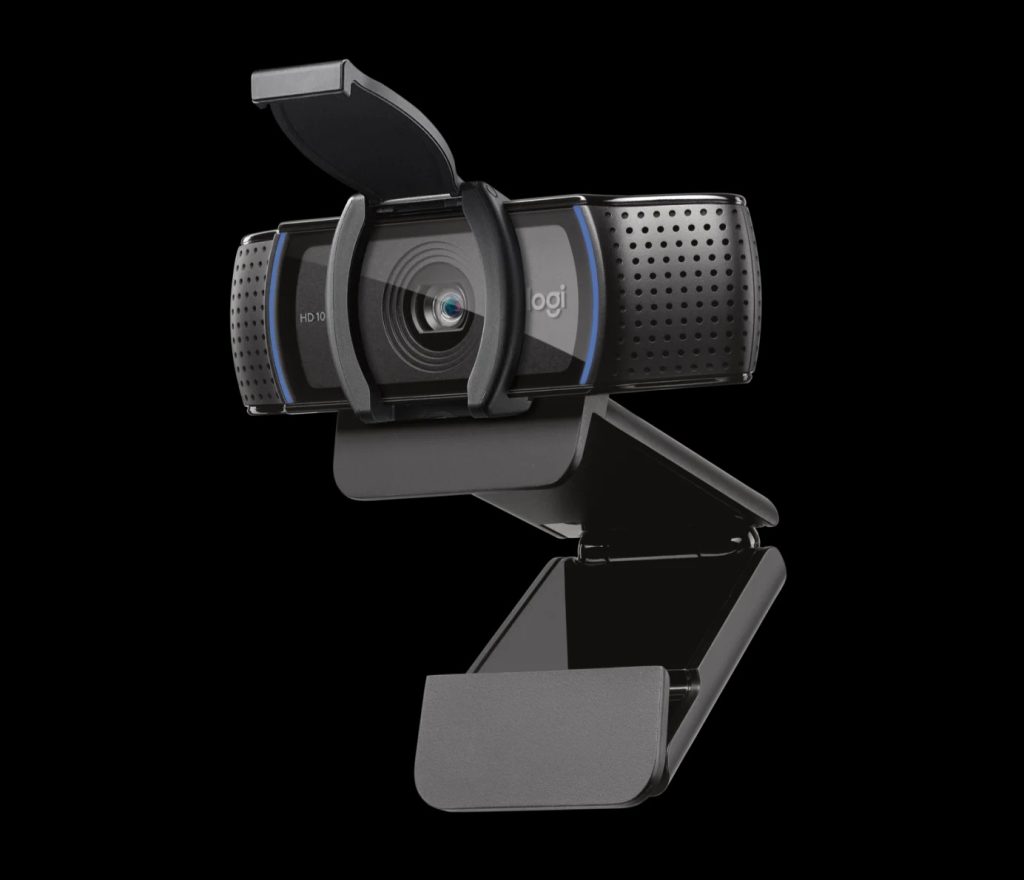 The Logitech C920 may just be the reigning champ. This is the webcam we recommend most often to our customers, and the webcam we see pop up most in discussion boards. It is both high quality and affordable (only about $50). The C920 has a glass camera with auto-focus, digital zoom, automatic low-light compensation, and a 78-degree field of view, and can stream in full HD at 1080p with 15 megapixels. Plus, this camera is compatible with Mac, PC, and Chrome OS.
One thing to note: this camera does have a built-in dual microphone, but the sound it produces isn't great. We'd recommend getting a separate mic for an optimal event.

Logitech C922x Pro Stream Webcam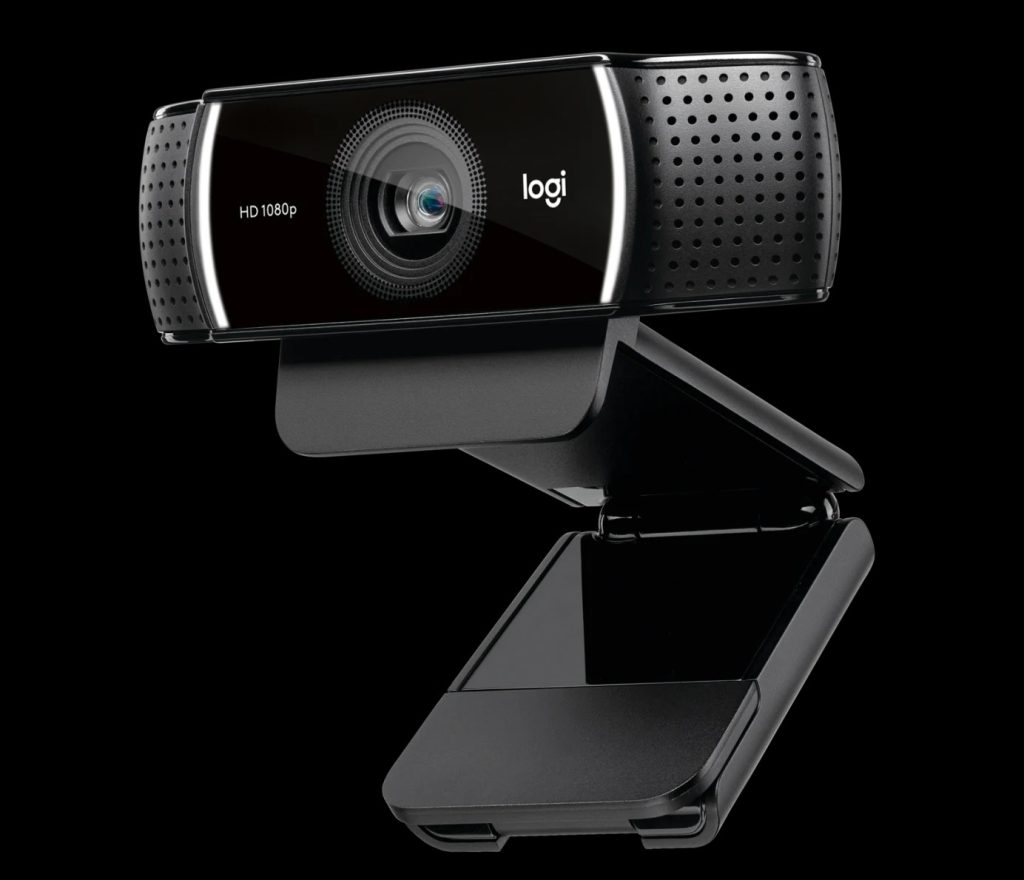 Next on the list is another Logitech webcam. This webcam is a little pricier than the C920 (get it for $80), but was specifically designed for quality live streaming… well… technically it was designed for the gamers out there, but you can absolutely use it for your webinar. Similar to the C920, the C922 can digitally zoom, autofocus, correct poor lighting, and stream in 1080P at 30/frames per second. However, it has a few extra features thrown in. Want a more fluid experience? This camera can stream in 720P at 60/frames per second. It also has a dynamic background replacement feature.
Logitech HD Laptop Webcam C615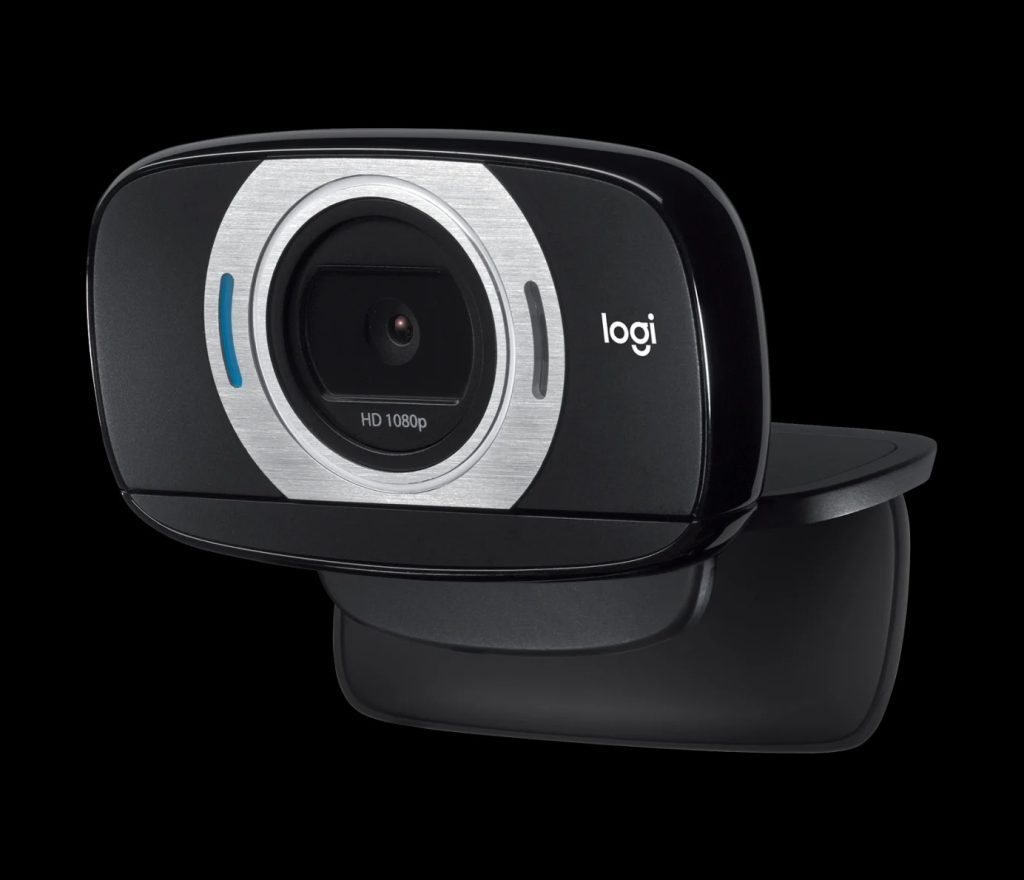 If you're looking for a lower-budget webcam to take on the road, there's no better match than the Logitech C615. This nifty webcam has a unique "fold and go" design, making it easy to pop in your bag and travel on the go.
But don't think its portability compromises its quality. The C615 can stream in HD 1080p and features eight megapixels, 360-degree swivel capabilities, autofocus, low-light correction, and even a tripod-compatible base. Get it for only about $35.
Logitech C920S with Privacy Shutter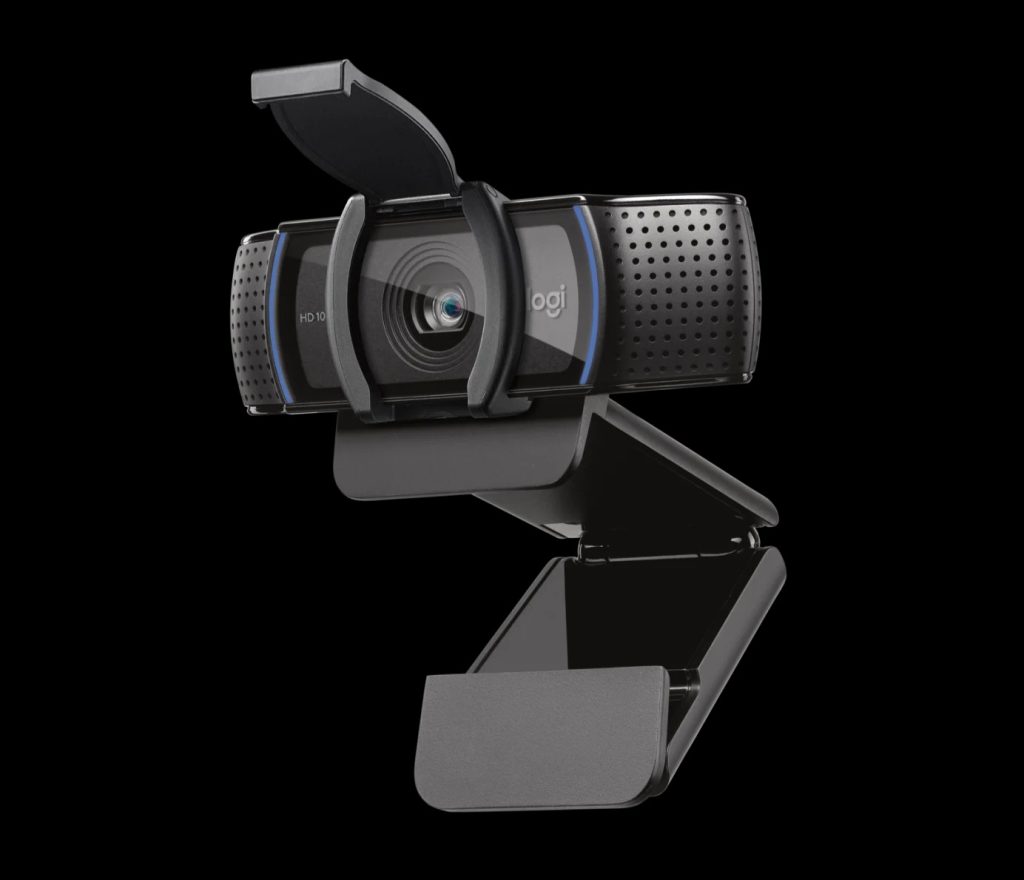 For users who want a little more privacy but still need quality video, the C920S delivers. It has a solid 1080p webcam picture at 30fps, perfect for a clear picture for video conferencing and streaming needs. Its built-in autofocus and light correction fine-tune your picture for whatever your lighting is.
When you're done using it, the C920S features a privacy cover that closes over the camera opening. No more wondering if you left the camera on accidentally. Just close the shutter for peace of mind.
Microsoft LifeCam Studio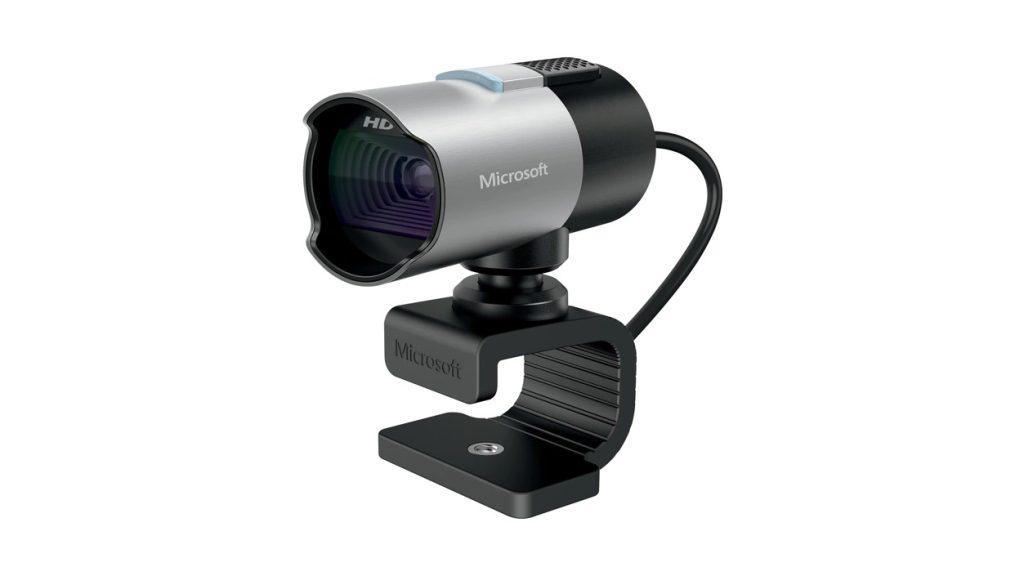 If you're a PC user looking for something outside of Logitech, the Microsoft LifeCam Studio is for you (note: it is not compatible with Chrome OS or Mac). Not only does it have a stylish security-camera-like finish, but it is also a powerful little tool. It can stream crisp 1080P HD video and has true-color technology that automatically controls exposure. Like some of the cameras above, it can rotate 360 degrees and be mounted on a tripod. While we still recommend an outside mic, the Microsoft LifeCam Studio uses a wideband mic to deliver better sound than many of its competitors. You can get this webcam for about $59.
Logitech BRIO 4K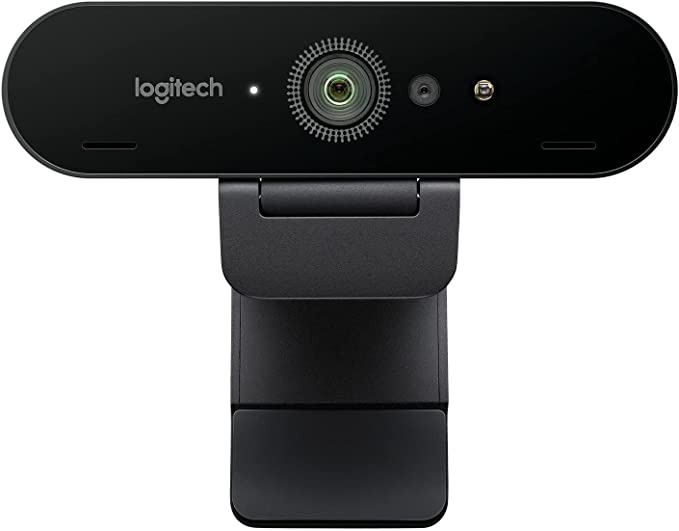 If you like to always be on the leading edge, consider purchasing a Logitech BRIO. Word of caution – this camera is one of the most expensive on this list, coming in at $199.99. However, it also has some unique features that other webcams have yet to match. Not only does the BRIO stream in 720p and 1080p resolution, but it also has ultra 4K resolution abilities (in case you don't speak tech, that means 3840 pixels x 2160). Get ready for some crystal-clear video. This camera also has 5x digital zoom, RightLight™ 3 lighting correction, and infrared security sensors. It also integrates with Windows Hello for video calls, which is a huge bonus for some users.
However, there are a few drawbacks. While this camera is compatible with Chrome OS, Mac, and PC, some of its features will only work on newer devices, and it requires a USB 3 port for 4K. Additionally, it requires a lot of bandwidth to stream in 4K, meaning that feature may be best for pre-recording videos as opposed to your live video events.
Logitech Streamcam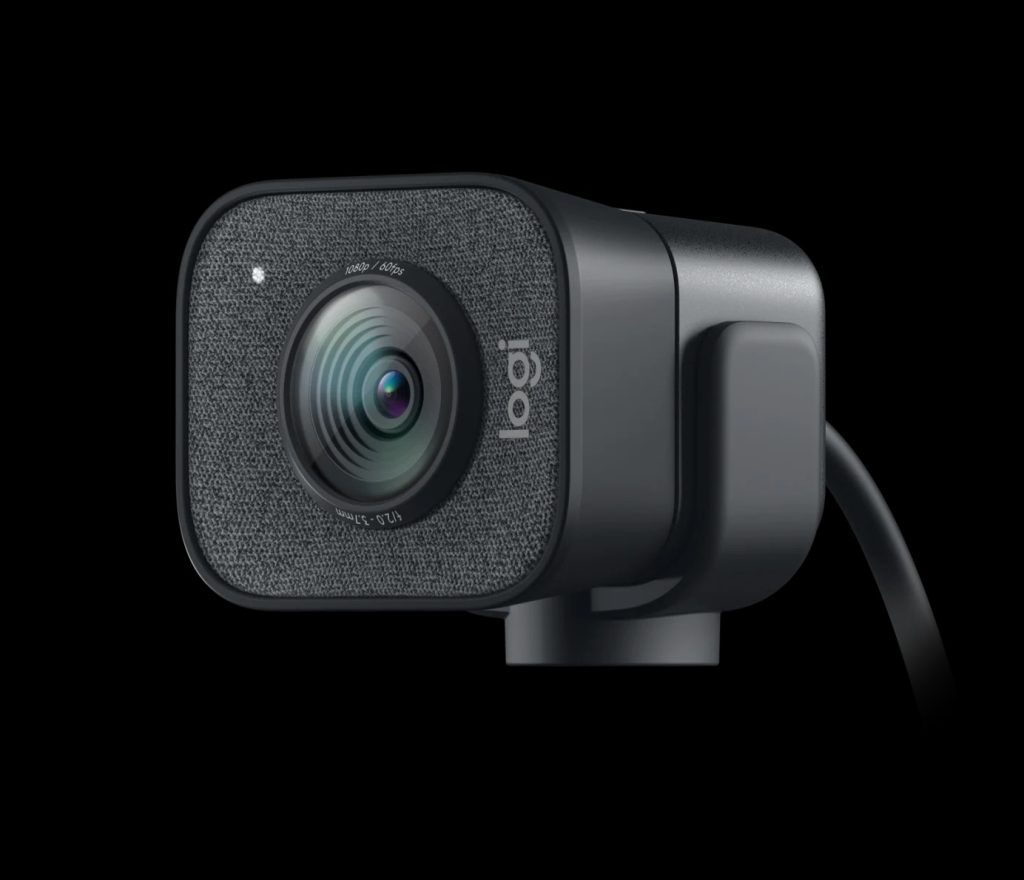 Like other Logitech webcams on our list, the Streamcam has features like a full 1080p/60fps camera for high video quality that make it a popular choice for a webcam. Its auto-framing keeps you in the right spot even if you shift left or right during the stream, and the Smart Auto Focus maintains crisp image quality and minimizes blurriness.
For ease of use, it's as simple as plugging in the Streamcam's USB-C into your device. It's fully compatible with streaming on Zoom, Twitch, and other popular streaming software like Open Broadcaster Software (OBS), XSplit, and Streamlabs OBS.
At $169.00, the Logitech Streamcam is on the higher side, but its features make it worth the investment.
Razer Kiyo Pro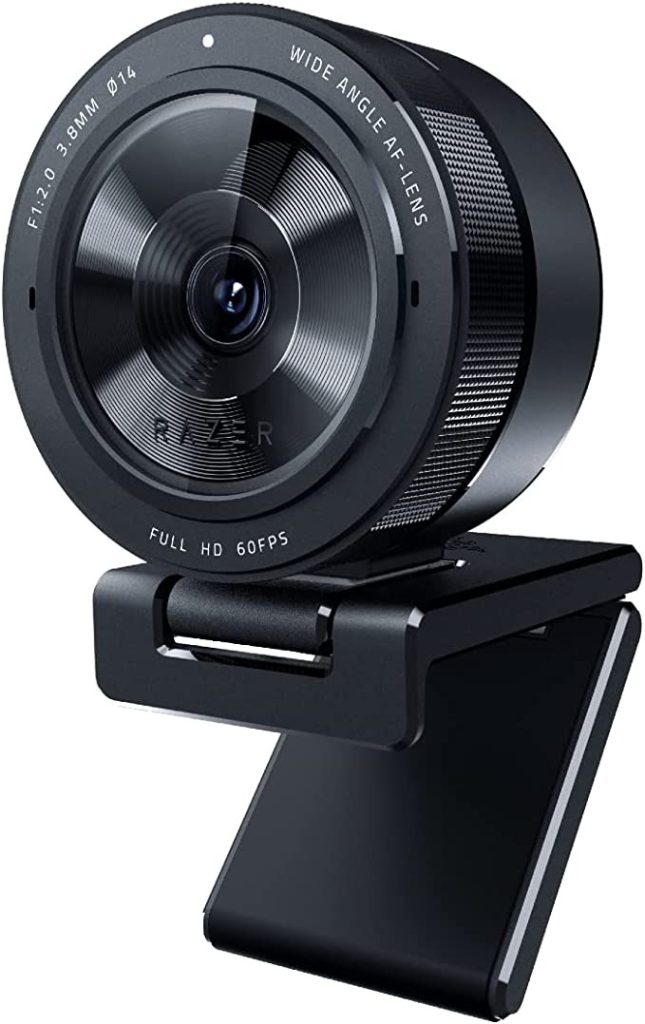 For superior picture quality at an affordable price, the Razer Kiyo Pro is our best budget camera on the list. With a wide angle lens and adjustable field of view, the Razer webcam is great for streamers who tend to move around during their video. If you happen to stream in a room with less than optimal light, the webcam has 60 fps, is HDR enabled, and has superior low-light performance technology to adjust for even the poorest lighting conditions. It also comes with an optional ring light bundle
At $199.00, the Kiyo Pro is among our most expensive webcams, but with the lighting adjustments and 60 FPS, you can't go wrong.
Elgato Facecam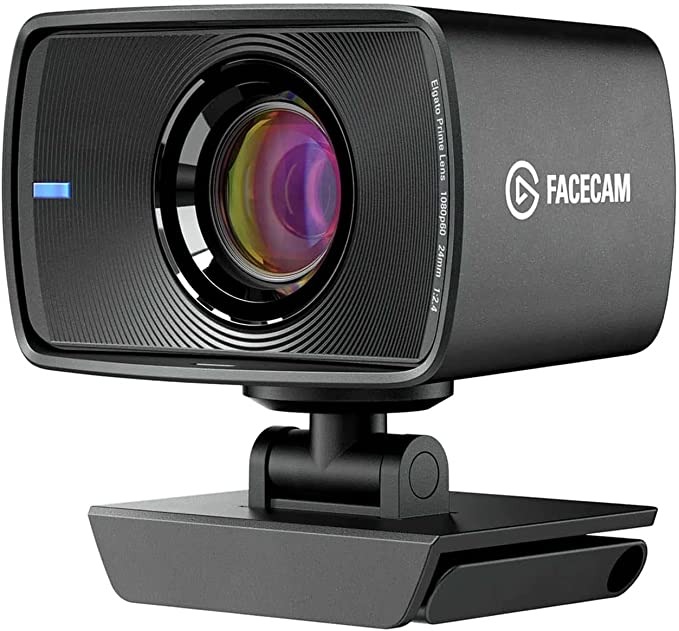 Referred to as the "ultimate webcam" by Elgato, the Facecam has uncompressed video quality which lends itself to an ultra high-res picture. It comes with Elgato's video software, which is solid, but not as robust as many creators will need. But the Facecam does integrate with other broadcast software which you may prefer. The uncompressed means you can truly fine-tune the color and white balance to your liking. The Facecam also has a SONY® STARVIS™ CMOS sensor, making it ideal for HD indoor video.
The Elgato Facecam has a price tag of $169.00 on Amazon.
Bonus: Turn Your DSLR into a webcam
If you've already got a high-end camera, many manufacturers like Canon offer software that turns them into a webcam.
So Which Webcam Is Right For You?
At the end of the day, the webcam you choose will depend on your budget and how you host your webinars. Whether you prefer a Logitech, a Razer, or an Elgato, your webinars will go up a notch (or ten), just by using quality equipment. Sure, the most expensive camera might have a slight edge on the bargain one, but that bargain webcam is still worlds better than the built-in option on your computer.
Your attendees will see you and what you're presenting clearer. They will actually hear what you're saying. And your webinar conversions will increase as a result.

Just remember, if you want to use an external microphone or webcam, make sure to set it as the default in your browser or WebinarJam may pick up your built-in mic and video…and you'll have just shelled out your cash for nothing. Safari users will need to use Chrome or Firefox to change cameras or microphones as Safari uses the default camera and microphone. To change your camera or microphone Follow these settings.
Have any more questions about the products we listed or know of a great one we missed? Comment below!